TRIECA 2020 WEBINAR SERIES
MECP's New On-Site and Excess Soil Management Regulation
ABSTRACT
Ontario has finalized and is beginning to implement new regulatory changes that will make it safer and easier for more excess soil to be reused locally, while ensuring human health and the environment are protected.
This presentation will provide an overview of O. Reg. 406/19 – the new On-Site and Excess Soil Management Regulation, including key implementation dates.
This regulation also provides a framework for the reuse, where appropriate, of liquid soils — including the reuse of stormwater pond sediments.
Learning Objectives
1. Gain a basic understanding of O. Reg. 406/19 – the new On-Site and Excess Soil Management Regulation
2. Understand the opportunities for innovation in local beneficial reuse of the stormwater pond sediment that is suitable for reuse under O. Reg. 406/19
3. Learn about the importance of early planning in the reuse of stormwater management pond sediments.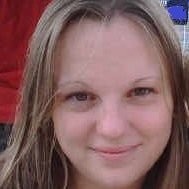 Laura Blease
Laura Blease is a Senior Policy Advisor with the Ministry of the Environment, Conservation and Parks (MECP).
During her time at MECP, Laura has worked on multiple pieces of legislation, regulation, and policy, including the Great Lakes Protection Act, the Lake Simcoe Protection Act, the Water Opportunities Act, and the Canada-Ontario Great Lakes Agreement.
Laura also has significant experience in policy areas such as aggregates, lead in drinking water, and wastewater discharges, and has worked extensively in collaboration with Indigenous communities and organizations on policy development.
Laura currently plays a leadership role in the delivery of Ontario's new excess soil regulation.