TRIECA 2020 WEBINAR SERIES
Green Infrastructure Standards Development and Soil Cell Evaluation
ABSTRACT
The Green Streets program is a City of Toronto initiative to incorporate Green Infrastructure (GI) into the public right-of-way, implemented opportunistically through the Capital Works Program and Development/Growth related projects.
As GI projects an increase in prevalence in and out of the City, one of the major milestones for the City is to develop GI standards and specifications to which both developers and City staff can adhere.
The lack of GI standards is one of the biggest barriers to widespread incorporation of Green Streets and, once adopted, will facilitate implementation and simplify operation and maintenance procedures. The City currently has an RFP in procurement to achieve this goal.
This presentation will provide an overview of the City's Green Streets program, the process that is underway for developing GI standards and why they are required, and will focus on the demonstration project that is currently underway to evaluate various new soil cell technologies.
Currently, the City does not have standards for soil cells in streetscape and storm-water management applications. Testing these products in real-life infrastructure projects can be too costly and disruptive.
In order to assist in developing the desired standards, a controlled study that examines the advantages and disadvantages of the different soil cell designs in field applications of the technologies is being undertaken over the winter of 2019-2020.
Learning Objectives
1. Hear an overview of how the City of Toronto is developing GI standards to help streamline the process of review and implementation, and to help avoid common pitfalls.
2. Understand the impacts of soil cell variation in product design, complexity, constructability, and post-installation maintenance and access, particularly when underground utilities need repair.
3. Hear about Green Streets pilot projects implemented in the City of Toronto, their success and lessons learned.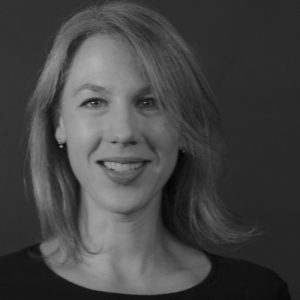 Kristina Hausmanis
Kristina Hausmanis is the Green Streets Project Manager for Transportation Services at the City of Toronto, where she coordinates the inter-divisional implementation of green infrastructure into right-of-way projects.
Kristina has more than 12 years of experience developing and implementing municipal programs. She holds a Bachelor of Science in Biology from McGill University and a Master of Environmental Science from the University of Toronto Scarborough Campus.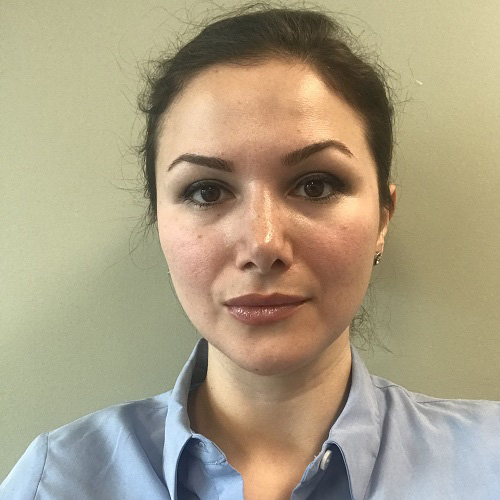 Niloufar Mohajerani
Niloufar Mohajerani is Project Manager, Stormwater Management Infrastructure, at the City of Toronto.
Niloufar holds a Bachelor of Science in chemical engineering and a Master of Science in environmental engineering. During her Masters studies, she developed a passion for the environment and sustainability, with a focus on water and wastewater treatment.
Niloufar joined the City in 2013 and quickly rose through the ranks, spending two years in municipal construction inspection services and three years with Toronto Water Operations. She has fed her insatiable interest in sustainability by focusing on stormwater management for the past five years.
Niloufar recently acquired her Professional Engineer (P.Eng.) designation in the province of Ontario and is looking forward to expanding her knowledge and experience in green infrastructure as well as low impact development features in the future.