TRIECA 2020 WEBINAR SERIES
Taking a Communal "One Water" Approach to Retrofitting Existing Commercial and Industrial Lands in the Southdown District of Mississauga: Addressing Stormwater, Water Conservation, and Infiltration and Inflow Challenges
ABSTRACT
This presentation will touch briefly on barriers that have prevented wide-scale uptake of low impact development of private property.
CVC is studying an approach to overcoming challenges with LID implementation and will present on a Federation of Canadian Municipalities-funded initiative that evaluates the technical and financial feasibility of communal stormwater management systems on public and private property.
This presentation will focus on the technical aspects of the study and will explore the 'one water' approach that was used for defining existing conditions and developing conceptual designs.
A 2D PC SWMM model of existing stormwater conditions was developed and forms the basis for modelling communal LID retrofit scenarios and future climate change scenarios.
The model will be used to evaluate and optimize the performance of conceptual designs. Surveys and field investigations were conducted to determine the existing conditions for the water and wastewater systems.
The presentation will include information on why a "one water" perspective of existing conditions is important for developing integrated conceptual designs for stormwater management.
Understanding how the water systems interact should be leveraged to optimize the performance of the communal stormwater design to also address water conservation opportunities and reduce inflow and infiltration to the sanitary sewer system.
The presentation will also cover how CVC's existing condition findings are being interpreted to help build a communal solution and address the priorities of all three water systems.
Learning Objectives
1. Discover the benefits of communal LID retrofits and how they can help overcome barriers to making green infrastructure mainstream.
2. Learn key steps in undertaking surveys to identify water conservation opportunities, as well as inflow and infiltration reduction opportunities on private property in industrial/commercial land uses.
3. Learn about design considerations and the importance of integrating water and wastewater systems in communal stormwater designs to achieve water conservation and inflow and infiltration reduction.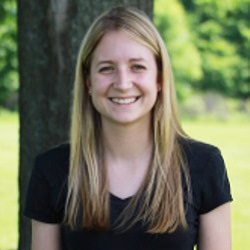 Shannon Malloy
Shannon Malloy is a Specialist with the Integrated Water Management team at Credit Valley Conservation (CVC).
Shannon began her career at CVC in 2013, monitoring low impact developments (LIDs) to identify construction deficiencies, verify system performance, and track maintenance needs.
In her current role, she focuses on supporting LID implementation projects. Some of Shannon's key responsibilities include examining the feasibility of communal, multi-property LID retrofits, as well as collaborating with municipal partners to develop inspection and maintenance standard operating procedures for LID assets.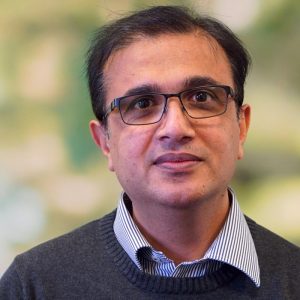 Asif Bhatti
Asif Bhatti is a Specialist with Integrated Water Management team at Credit Valley Conservation.
Asif is a licensed professional engineer in Ontario with more than 10 years of experience. He has extensive experience working in the public, private, and academic sectors within Canada and internationally.
Asif's expertise includes hydrological and hydraulic modeling, low impact development, climate change impact assessment, and integrated watershed planning and management. He has developed a distributed biosphere hydrological model to evaluate the impacts of climate change on the hydrological cycle in cold regions, semi-arid and poorly gauged river basins.
Asif worked previously on the Global Earth Observation System of Systems (GEOSS) on the Asian Water Cycle Initiative project for the development of river management, data integration and analysis system.