TRIECA 2020 WEBINAR SERIES
Five Fundamentals for Successful Stabilization and Revegetation of Disturbed Land Sites – Recent Case Studies
ABSTRACT
Successful rehabilitation, reclamation, or closure of massive soil and vegetation disturbances from construction, development, mining, or other land disturbing activity requires a comprehensive and holistic approach.
Those overseeing rehabilitation efforts should assimilate and stage several considerations into a working relationship that integrates five fundamentals for successful erosion control and revegetation of disturbed sites.
Employing the discipline to work through the discovery sequence of the first three fundamentals — to analyze soils and substrates, pick the right plant materials for the site, and select the most cost-effective erosion and sediment control techniques — will undoubtedly lead a project in the right direction.
These fundamentals must be followed by the development of clear and comprehensive construction plans and specifications to effectively communicate the project requirements to contractors and installers.
Once construction commences, onsite oversight of acceptable installations must be conducted by qualified inspectors knowledgeable of the site conditions. Then, active rehabilitation sites must be regularly inspected and maintained after each significant precipitation or other potentially damaging event.
Inspections should be conducted by qualified professionals whose expectations are consistent with the installer as well as the owner and regulatory entities.
Learning Objectives
1. Understand the holistic approach to prescribing erosion control and vegetation solutions for disturbed land sites.
2. Learn about innovative technologies available to effectively address unique project variables dealing with challenging soils and various erosion risks.
3. Hear about recent case studies in North America that have implemented the five fundamentals approach with sustainable results.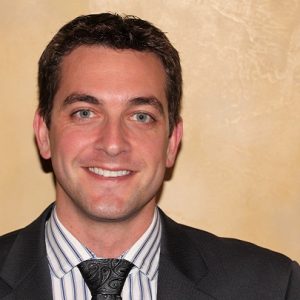 Derek Oosterhouse
Derek Oosterhouse is International Regional Manager for Profile Products LLC.
Derek first became involved with erosion control projects from an installation and contractor's perspective while working for a large landscaping firm in West Michigan.
In 2010, he joined the Profile Products team, focused primarily in the Asia Pacific, Midwest U.S. and Eastern Canada regions.
Derek has project and business management experience in more than 25 countries, covering a variety of challenges and unique opportunities.