Inspecting and Monitoring Erosion and Sediment Control Measures: There's a New Canadian Standard for That
ABSTRACT
Published in late 2018, CSA/W202, Erosion and Sediment Control Inspection and Monitoring, provides:
Minimum requirements for inspecting erosion and sediment control (ESC) measures across all phases of construction
Monitoring guidance based on best available scientific data
Qualification requirements for inspection personnel
Procedural requirements for recording and communicating findings
This standard, which is the first in a potential three-part series of ESC standards, was developed by a technical committee through consensus, subjected to public review, and ultimately balloted to approval.
This presentation will focus on the details of the standard and its various components, and will share insights into the objectives of the standard as determined by the technical committee that developed it.
The presentation will also provide attendees with a critical look at how the standard can be implemented, and how it is already being used by some in the industry.
Finally, attendees will hear about efforts to develop another new standard dealing with requirements for installing and maintaining ESC measures, as well as the interest that exists for standardizing ESC planning and design activities.
Learning Objectives
1. See the various key requirements outlined in the document and understand how the technical committee came to determine those requirements
2. Understand how the standard is being applied and can be applied within the industry as part of various regulatory and contractual mechanisms
3. Learn about efforts to develop another new standard for ESC measure installation and maintenance, and plans for other future standards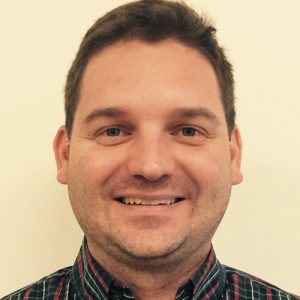 Brian Zupancic
Brian Zupancic is a project manager with CSA Group. He works with stakeholders from both Canada and the U.S. to develop standards for the natural resource sector.
While much of Brian's work is focused on water resources, his portfolio also includes both domestic and international projects dealing with mining and carbon capture and storage.
Brian came to CSA Group in 2016 following five years as a government relations manager with Trout Unlimited in Washington, DC.
Brian is a graduate of the Ohio Wesleyan University and holds a Master's degree in Environmental Science and Policy from Johns Hopkins University.