Using Native Vegetation for Streambank Stabilization: From Species Selection to Establishment
ABSTRACT
Riparian vegetation is an important component of nearly all stream restoration projects — especially those that rely upon natural channel design.
As designers and specifiers move towards more sustainable solutions, vegetation selection and establishment methods become critical components of successful projects.
This presentation will focus on the factors that influence the success or failure of vegetation establishment on streambanks.
From species selection, to seeding and plugging methodology, to temporary erosion control measures and maintenance/establishment activities, there are a host of decisions and considerations that will determine the success of a project.
This presentation will review these considerations and detail what drives effective use of native vegetation in stream restoration.
Learning Objectives
1. Identify the factors involved in establishing native vegetation that makes their use on streams and riparian areas desirable
2. Understand the considerations that make temporary erosion control important in establishing vegetation on streambanks
3. Understand what factors drive species selection in riparian areas to ensure successful vegetation establishment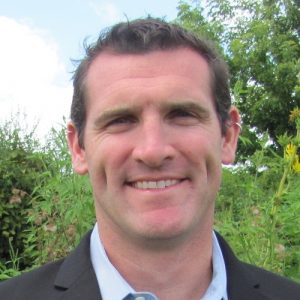 Jonathan Koepke
Jonathan Koepke, CEPSC, LEED-AP is the vice president and general manager for ENCAP, Inc. in DeKalb, IL.
He is a three-time graduate of Northern Illinois University, where he completed both his Bachelor's and Master's studies and holds a Master in Business Administration degree.
Jonathan's areas of expertise and interest include:
Streambank stabilization and restoration techniques
Polyacrylamide use for erosion and sediment control
Revegetative techniques on construction sites
He is the president of the Great Lakes Chapter of the International Erosion Control Association (IECA), and serves on the IECA Board of Directors as treasurer.