WEQUAL: A Research Project to Support Green Infrastructure
ABSTRACT
The worldwide growth of environmental regulations demonstrates an increasing recognition of the importance of biodiversity, health and sustainability.
In this context, the ecological role of river stabilization structures has become a priority.
River engineering solutions depend on many complex factors, and can either support or hinder the development of ecosystems. Understanding and managing the various factors is by no means straightforward.
The WEQUAL research project, however, offers a simple methodology and a user-friendly tool supported by a web platform. The goal of the project is to assist designers and technicians in developing solutions that are both technically effective and capable of enhancing ecosystems.
The WEQUAL project, currently under development and funded by the South-Tyrol ERDF (European Regional Development Fund), proposes a practical tool for assessing the environmental quality of rivers and forecasting the long-term status of different design alternatives.
The methodology uses a quantitative approach, based on 15 indicators and a large database of river stabilization and restoration solutions.
We will present North American and European case studies in which the methodology has been applied. The presentation will discuss the factors that distance rivers from their natural condition, and will suggest possible ways to bridge the gap and support the diffusion of green infrastructures.
Learning Objectives
1. Understand how river stabilization structures influence ecosystem quality based on North American and European case studies
2. Use a simple approach to assess the environmental quality of watercourses and understand the features and advantages of a user-friendly tool that implements this methodology
3. Learn how to use a web platform to compare different river stabilization design scenarios and support the decision-making process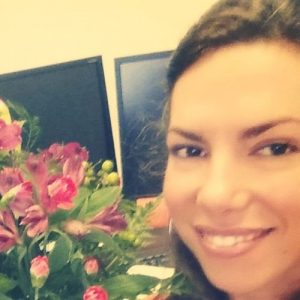 Anna Paris
Anna Paris provides technical and marketing support at Maccaferri Canada Ltd. She has worked on many projects concerning slope reinforcement, erosion control, drainage, flood control and river restoration.
Anna got her MSc in Environmental and Land Engineering at the University of Trento (Italy) and was a visiting scientist at CSU in Fort Collins, working on sediment transport and river hydraulics projects.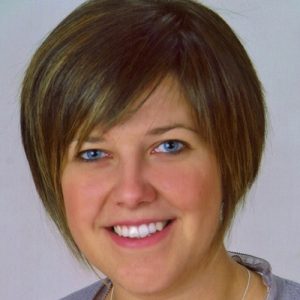 Nadia Zorzi
Nadia Zorzi is an environmental engineer at the Maccaferri Innovation Center in Bolzano, Italy. She is working on the development of WEQUAL, a research project aimed at creating a web platform for river ecomorphological quality assessment.
Nadia received a PhD in Civil and Environmental Engineering at the University of Trento (Italy), with a thesis on hydraulic modelling, sediment-transport complexity and hazard assessment. She also has an MSc in Environmental and Land Engineering.
Nadia has been involved in developing decision-support systems and flood control, river engineering and green infrastructure projects. She is a teaching fellow in the fluid mechanics course at the Department of Civil, Environmental and Mechanical Engineering of the University of Trento.