Striking a Balance: A Consensus-Based Guidance Document for Effective Monitoring of Stream Rehabilitation Projects in Ontario
ABSTRACT
It's a sentiment commonly expressed by engineers, geomorphologists and biologists working in the river restoration industry: Stream rehabilitation projects require a significant amount of time to fully achieve design goals and project objectives.
Monitoring to confirm that objectives are being met – also known as Effectiveness Monitoring (EM) – is an essential part of an adaptive management approach to stream rehabilitation.
The metrics, duration and frequency of EM programs tend to vary greatly depending on jurisdiction, project objectives, budget and permit requirements. Establishing a degree of consistency in EM requirements — while preserving enough flexibility to meet different project objectives — would benefit proponents, consultants and regulators alike.
Following EM discussions at the 2017 Natural Channels Initiative (NCI) EM Workshop and the 2018 Natural Channels Conference, a working group was formed to develop consensus‐based guidelines for EM of stream rehabilitation projects. It consisted of representatives from conservation authorities, provincial and federal agencies, consulting firms, and the NCI.
The draft guidelines, completed in December 2018, covered topics such as pre‐consultation, pre- and post-construction monitoring, catchment/aquatic/terrestrial/geomorphic indicators, and the duration/frequency of all EM components.
This presentation outlines the collaborative process involved in developing the guidelines, summarizes the recommended monitoring plan framework, and highlights the opportunity to review and provide feedback on the draft guidelines.
Learning Objectives
1. Define Effectiveness Monitoring (EM) and explain why it is an essential part of an adaptive management approach to stream rehabilitation projects
2. Summarize the framework of monitoring plan objectives, components, indicators, tasks and frequencies recommended to evaluate the effectiveness of typical, medium- to large-scale stream rehabilitation projects in Ontario
3. Highlight the draft NCI Ontario Stream Rehabilitation Effectiveness Monitoring Protocols guidelines posted on the internet for public and industry feedback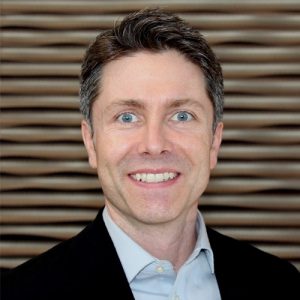 Dean Young
For the past 16 years Dean has worked for Toronto and Region Conservation Authority (TRCA). As a Project Manager with TRCA's Sustainable Technologies Evaluation Program (STEP), he focuses on evaluating the effectiveness of soil and water management technologies and developing knowledge transfer tools to overcome barriers to widespread implementation.
Dean's most recent work focuses on developing guidelines and standards for the planning, design and implementation of soil and stream rehabilitation projects and green stormwater infrastructure.