Panel Presentation: Monitoring and the Consolidated Linear Infrastructure Environmental Compliance Approval (CLI-ECA) Framework: Understanding and Applying Ontario's New Requirements for Municipal Stormwater Infrastructure
ABSTRACT
Ontario has adopted a new Consolidated Linear Infrastructure Environmental Compliance Approval (CLI ECA) for projects related to stormwater management, with a goal of getting important, low-risk public infrastructure projects built sooner by reducing the time it takes between when needs are identified and when citizens can actually benefit.
Under the CLI ECA framework is a requirement to develop a monitoring plan that verifies the operational performance, as well as assessing the environmental impact of the stormwater management system. The Province is currently in the process of developing guidance on the process of monitoring the impact of a stormwater system on the receiving waters including recommended monitoring parameters, spatial distribution and reporting. Utilizing the Provinces draft monitoring framework the Lake Simcoe Region Conservation Authority has been developing a pilot Receiver Monitoring Framework for watershed Municipalities to address the monitoring plan requirement.
This panel presentation will describe the CLI ECA and how it is being implemented by the ministry, along with the draft monitoring framework and a proposed example of the implementation of the monitoring requirement in the Lake Simcoe Watershed.

Aziz Ahmed, Ministry of the Environment, Conservation and Parks
Aziz Ahmed has worked at the MECP since 1988, in a variety of engineering and managerial positions. He is the approving director under Part V and VI of the SDWA for drinking water systems, and Part II.1 of EPA for municipal sewage collection and treatment, and stormwater. A graduate of the University of Toronto in Chemical Engineering, Aziz is a licensed Professional Engineer.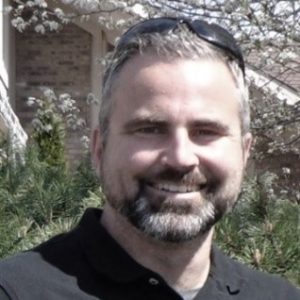 Derek Smith, Ministry of the Environment, Conservation and Parks
Derek Smith has worked for both the Toronto and Region Conservation Authority (TRCA) and the Ontario Ministry of the Environment, Conservation, and Parks (MECP) over the last 25 years in the capacities of technologist, coordinator, specialist, and advisor. He is disciplined in the areas of water and meteorological studies pertaining to the automation, collection, analysis, and reporting of information related to stormwater technology performance evaluations, ambient surface water monitoring, watercourse modelling, flood management, watershed conditions reporting, and legislative development. He is a family focused father of two young boys and avid mountain biker, snowboarder, and skier.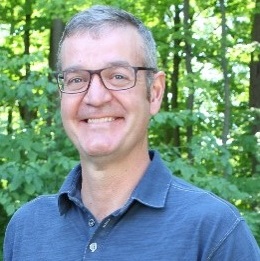 David Lembcke, Lake Simcoe Region Conservation Authority (LSRCA)
David Lembcke is the Manager of Environmental Science and Monitoring with the Lake Simcoe Conservation Authority. He oversees a multidisciplinary team responsible for monitoring Lake Simcoe and its watershed and investigating issues affecting its ecological health. David's interest lies in the function and performance of stormwater management features. He has conducted a number of studies into the drivers of stormwater pond function as well as in the development of methodologies and resources to improve stormwater pond operation and maintenance. Most recently he participated in the development and delivery of a municipal stormwater pond maintenance training course.