Alewife Stormwater Wetland and Park
ABSTRACT
In 2000 the Massachusetts Water Resources Authority (MWRA) was court-mandated to vastly reduce combined sewer overflows to the Alewife Brook. The City of Cambridge working with the MWRA identified a 5-acre parcel owned by the Department of Conservation and Recreation (DCR) as the most feasible location to construct a facility to store 3.5 million gallons of stormwater to facilitate sewer separation.
With a natural systems-based approach to design, a stormwater wetland system was constructed to meet strict regulatory compliance and goals identified in the state's reservation master plan. Project lifespan included six years of planning and design, three and one-half years of court appeals from an adversary citizens group, and two years of construction.
Ten years post-construction, the stormwater wetland continues to provide stormwater quality, ecological and cultural benefits to a changing ecosystem that includes a major pandemic, increased use, and climate change impacts. Conclusion: The Alewife Stormwater Wetland exemplifies a new paradigm for public open space by using green infrastructure to integrate engineering works, ecosystem restoration and passive recreation.
Ten years of data collection, maintenance and management techniques will be presented to identify goals met.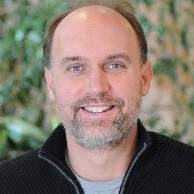 Duke Bitsko, Hatch
Duke Bitsko, PLA, holds BS degrees in Petroleum Engineering and Geology from Marietta College and an MLA from the University of Pennsylvania. He is the Director of Interdisciplinary Design for Hatch located in Boston, Massachusetts. As principal on many of the firm's green infrastructure and restoration projects, he works with ecologists, earth scientists and engineers to develop site-based solutions that are cost and management effective.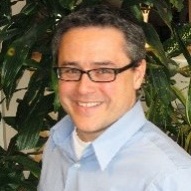 Jason Bobowski, Hatch
Jason Bobowski is a senior landscape architect and certified arborist registered in Ontario and the United States. He manages multiple green infrastructure and complete streets projects incorporating sustainable principles associated with urban forestry and climate change resilience.