"Complete Corridors" – Moving Water, Wildlife, and People
ABSTRACT
In the City of London, the concept of Complete Corridors has started being applied where significant streams, upstream drainage areas, or Regional Floodplains are conveyed through new development lands, or, where a Municipal Class EA has identified them as the servicing option for a new development. Planners, ecologists, landscape architects, engineers, conservation authorities, members of the public, and the development community collaborate in the initial proposal and draft plan phases of a plan of subdivision where the corridor protects natural heritage features, promotes ecological functions, provides recreational opportunities for the public and serves as a focal point and placemaking opportunity for subdivisions.
The purpose of Complete Corridors is threefold: (1) convey the Regional Storm Event in a way that may also include LID infiltration features or additional floodplain storage; (2) provide a continuous linkage to wildlife that could include riparian vegetation, wetland habitat, woodlands, and buffers; and, (3) offer maintenance roads or foot trails that also double as a recreational opportunity and multi-use pathway to enhance active mobility within new subdivisions.
This presentation stresses how all stakeholders can effectively work together to create an ecological success that helps to protect natural heritage features, promote ecological functions, provide recreational opportunities, and create a focal point for new subdivisions.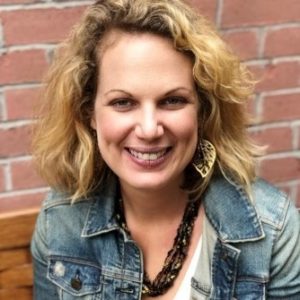 Shawna Chambers, City of London
Shawna Chambers, P.Eng., DPA holds a bachelor's degree in Civil Engineering from the University of Waterloo and a Diploma of Public Administration from Western University. As Division Manager, she focuses on delivering practical and effective stormwater infrastructure programs to benefit the natural environment and greater community. Ms. Chambers is committed to sustainability, innovation, and challenging the way "it's always been done."