Stormwater Pond Volume Measurement Methods: A Comparison of RTK 9 Beam Sonar versus Geodetic Survey with Disk and Rod
ABSTRACT
This presentation will compare two common methods used to conduct bathymetric surveys of stormwater ponds, namely RTK 9 beam sonar technology and geodetic survey with disk and rod.
The comparison was undertaken to determine which method and its associated equipment is best suited for conducting bathymetric surveys to calculate sediment accumulation in a stormwater pond. Both methods were employed on the same pond during the same season to compare the effort required to conduct the survey, the post processing of the data and ultimately the estimated pond volume generated by each method.
The best practice considerations, equipment costs, the pros and cons, and timing considerations of each method will also be discussed. The interpretation of the results will be used to assess the total sediment accumulation and sediment accumulation rate within the pond and what the role of accurate as-built or design drawings have in determining accurate sediment calculations.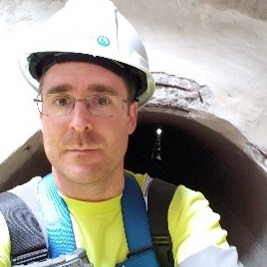 Chandler Eves, Lake Simcoe Region Conservation Authority
Chandler Eves is the Stormwater Monitoring Technician at the Lake Simcoe Region Conservation Authority. Over the past 10 years, he has been conducting stormwater performance monitoring; including storm event sampling, long-term deployment of water quality sondes, the assessment of pond hydraulic function, and bathymetric surveys. Most recently he participated in the development and delivery of a stormwater pond maintenance training course for municipalities.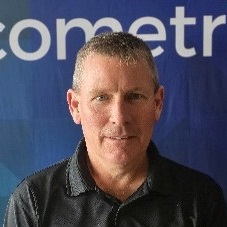 William Dainty, Ecometrix Inc.
William (Bill) Dainty, P.Eng., is a Principal and Project Manager at Ecometrix Incorporated. He oversees all public sector monitoring projects undertaken by the firm related to water level, flow, water quality and sediment accumulation. Over the past 20 years, he has collaborated with a wide range of municipal and conservation authority staff to develop monitoring programs utilizing the best available technologies and methods.