Farewell Creek Design-Build: Lessons Learned
ABSTRACT
A design-build approach to project delivery offers many advantages over traditional design-bid-build approaches, including faster project delivery and lower overall cost. As a result, design-build is being used with increasing frequency in many sectors including transportation and buildings. It has however been used sparingly in the field of stream restoration. Many are wondering if a design-build approach will produce the same benefits for stream restoration projects.
Farewell Creek is an important trout stream in Oshawa. Unfortunately, the Creek was eroding a gabion wall which was at risk of collapsing and blocking fish passage. The Creek was also threatening private property. The City of Oshawa decided to address the issues in a novel way. Recognizing that that they had been unhappy with several stream projects delivered using a traditional design-bid-build approach, they decided to use a design-build approach. The project was completed during the fish window in the late summer of 2022.
The presentation outlines the lessons learned and benefits of the design-build approach from three perspectives: the owner, the designer and the contractor.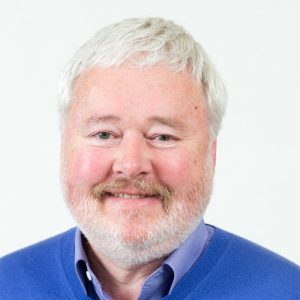 Brad Fairley, 5 Smooth Stones Restoration
Brad Fairley has more than 40 years of professional experience involving both the public and private sector. With a strong background in water resources management Brad has focused on stream restoration for the last 20 years of his career. During that time, he has managed more than 100 fluvial geomorphology and stream restoration projects in Canada and the US.
Mr. Fairley has authored many reports and presented papers at stream restoration conferences across North America. He has also provided expert testimony in court. Since forming his own company in 2018, he has focused his efforts on improving the quality of stream restoration projects in Canada. To that end he has championed fish habitat banking, established the first habitat banks in Canada, developed protocols for determining the effectiveness of stream restoration projects for DFO, organized and hosted workshops and helped found RiverSHARED an organization dedicated to information sharing.
Most recently, Mr. Fairley has endowed a research chair in fluvial geomorphology at McMaster University.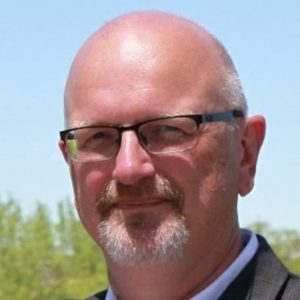 Ed Gazendam, Water's Edge
Ed Gazendam, Ph.D., P.Eng., is the President and Sr. Geomorphologist of Water's Edge, a niche consulting firm offering applied fluvial geomorphological and natural channel design expertise to public and private clients since 2004. He has over 25 years of experience in restoring stream systems across Ontario.
Ed earned his Bachelors, Masters and PhD from the University of Guelph in water resources engineering, sediment transport and fluvial geomorphology.
Ed is also a member of the provincial Natural Channels Initiative Committee.