Duncan Creek Full Natural Channel Restoration
ABSTRACT
In the 1960's, the meandering form of Duncan Creek was channelized and the trapezoidal form was lined with gabion baskets to accommodate urbanization. A sanitary sewer runs longitudinally along the creek bank and thirteen storm sewer outfalls convey stormwater flows to the creek for the developed tablelands.
Storm events in recent years have accelerated erosion in Duncan Creek which resulted in exposure of stormwater and sanitary sewer infrastructure.
Following completion of a Master Plan, rehabilitation of degraded areas of the creek was proposed to address erosion and channel deterioration and a Natural Channel Design approach was found to be the preferred alternative which supports improvements to aquatic habitat, long-term channel stability, City infrastructure, and adjacent private properties.
The creek corridor has been restored to a naturalized meandering channel form while maintaining the existing alignment. The restoration involved widening and elevating portions of the incised creek to increase the sinuosity and channel length. The deteriorated gabion baskets were removed and replaced with a combination of natural channel design techniques and engineering methods which include buried hard materials on the water side of the sewer infrastructure.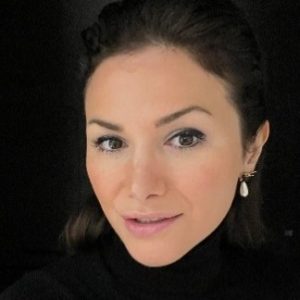 Niloufar Mohajerani, City of Toronto
Niloufar Mohajerani is an Engineer with Stormwater Management Infrastructure unit within the City of Toronto. She is responsible for delivery of multi-million stromwater management capital projects including stream restoration and green infrastructure. Her projects encompass various phases of building an infrastructure from environmental assessment and geomorphic impact studies to design and construction.