Green Stormwater Infrastructure for Combined Sewer Overflow Control
ABSTRACT
The Philadelphia Water Department's (PWD) Green City, Clean Waters program is a 25-year plan proposing to create, or recreate, natural landscapes to absorb stormwater runoff from impervious surfaces, reduce combined sewer overflows, and to meet regulatory requirements.
Through this program, Philadelphia is meeting the challenge of complying with ever-increasing water quality and quantity requirements and reducing combined sewer overflows, while providing cleaner waterways for its residents.
This is not an easy task given the city's aging infrastructure, the impact of regional and global changes such as development and climate change, and the challenges associated with timing and affordability.
This presentation will provide an overview of the PWD's ongoing program, an examination of the green stormwater infrastructure design (GSI) systems designed and constructed to date, and a discussion of lessons learned that may be applicable to other jurisdictions.
Using select project examples, the presentation will highlight how GSI — specifically, vegetated systems — met stormwater quantity and quality goals while greening neighbourhoods, restoring waterfronts, improving outdoor recreation and educational spaces, and enhancing the quality of life for all residents.
In addition, the presentation will stress the importance of both community outreach and community involvement in the ongoing success of these systems and the overall program.
Learning Objectives
1. The audience will gain an understanding of how green stormwater infrastructure can be used to meet stormwater goals while providing a host of other social, environmental and economic benefits beyond stormwater management.
2. The audience will gain an understanding of how Green City, Clean Waters works, the unique partnerships and funding opportunities, and the importance of community outreach and involvement for a program of this magnitude.
3. The audience will gain an understanding of the different solutions available to address combined sewer overflows, and why Philadelphia chose green stormwater infrastructure with targeted traditional gray infrastructure for their program.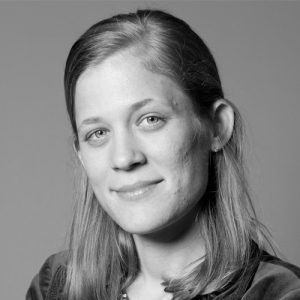 Bernadette Callahan
For more than a decade, Bernadette Callahan has focused much of her attention on urban land development, permitting, and green stormwater infrastructure design (GSI).
Since its inception in 2011, Bernadette has led the Stantec team in their work with the City of Philadelphia Water Department's (PWD) Green City, Clean Waters program.
This initiative represents the largest GSI program ever envisioned in the US, with a 25-year investment of $2.4 billion from PWD and the Pennsylvania Environmental Protection Agency. It outlines Philadelphia's long-term plan for the reduction of combined sewer overflows through investments in GSI.
An associate in Stantec's Philadelphia office, Bernadette is responsible for the planning, design and management of a variety of public and private sector projects.
Prior to joining Stantec, she performed in-house stormwater consulting reviews for PWD.