Blue-Green Infrastructure for City Resilience: A Global Overview on Implementation and Best Practices
ABSTRACT
This presentation provides an overview of how blue-green infrastructure is being implemented in cities and communities around the world.
The presentation will describe some of the challenges and mechanisms for implementation at varying scales and programs. It will also highlight the benefits realized by implementing blue-green infrastructure.
Learning Objectives
1. Learn about the system pressures that are requiring global communities to transform how they design for stormwater management
2. Learn about implementation programs and challenges in different cities and countries
3. Learn how to realize good design that not only impacts water quality and flooding, but can also transform cities and communities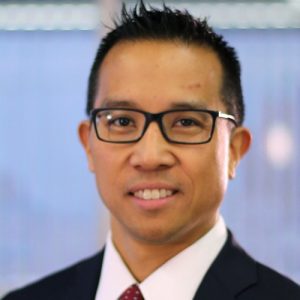 Vincent Lee
Vincent Lee, PE, LEED AP, ENV SP is an associate principal at Arup with more than 20 years of experience in sustainable site development, green infrastructure and integrated water resource management.
Vincent's engineering background has enabled him to implement water-resilient cities and communities around the world. He has been instrumental in developing green infrastructure strategies in Ho Chi Minh City, Middle East, São Paulo, Shanghai, South Korea, Texas and Washington DC.
In New York City, he is the project director for the design of green infrastructure for streets and public properties on multiple city contracts encompassing over 2,000 acres in three city boroughs.
Within Arup, Vincent is the technical director for Water for North America where he ensures technical excellence and quality across the region in hydraulic and hydrologic modeling, green infrastructure, water sensitive urban design and resilience. He is one of the leaders of the civil engineering and water team in Arup's New York City office and is a licensed professional engineer in multiple states.
Vincent has a Bachelor of Science degree in civil/environmental engineering from Penn State University and a Master of Science degree from New Jersey Institute of Technology.