Creek Health Improves With LID: A Case Study
Thursday March 26, 2020
9:30 to 10:00 a.m. (Hall A)
ABSTRACT
Wagg Creek in the City of North Vancouver demonstrates the effects of Urban Stream Syndrome, in which development in a watershed impacts the hydrology of the creek and the overall health of the creek.
Like most of Metro Vancouver, the Wagg Creek watershed has undergone extensive development over the past several decades, as native forest has been removed for development, while older neighbourhoods have re-developed with increasing impervious coverage.
Since 2003, low impact development (LID) measures have been implemented on both private and public property. The City began with a voluntary volumetric capture target in 2005, and made it mandatory in 2016.
Wagg Creek has an extensive data record, including flow monitoring data, water quality data, and stream bed sampling for benthic invertebrates (used to calculate an index representing stream health).
Data collected in the Wagg Creek watershed show the impacts to the creek, but also indicate that the creek has recently shown signs of recovery, which may be attributed to improvements in stormwater management and development planning in the watershed.
This presentation demonstrates a new method of calculating effective impervious area (EIA) to show the changes that have happened over time in the watershed. This work illustrates the importance of understanding the causes of impacts to the receiving water when seeking effective urban water management solutions, and shows how the implementation of these measures is beginning to address the impacts of development.
Learning Objectives
1. Learn how widescale application of LID across a watershed with design targets for LID performance has benefits for mitigating and even reversing the impacts of development on a creek.
2. Discover a new approach for estimating the EIA of a watershed that uses flow monitoring data to assess the connectivity of the impervious areas in the watershed.
3. Learn how a long record of monitoring data can be used to show changes, both negative and positive, in a watershed over time, and how monitoring of multiple metrics can support and corroborate observed trends and provide a more robust picture of the health of the watershed.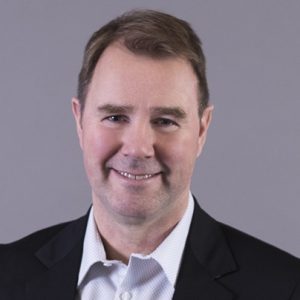 Chris Johnston
Chris Johnston is a Principal at Kerr Wood Leidal Associates and an adjunct professor at University of British Columbia.
Chris has more than 30 years of sanitary, drainage, and combined sewer experience, and provides expert advice to dozens of municipalities throughout Western Canada.
Chris developed the Integrated Stormwater Management Plan (ISMP) Template for Metro Vancouver, which defines stormwater management plan requirements for the Vancouver region, including setting stormwater management criteria for watersheds with sensitive urban creeks and receiving waters.