Beyond Chloride: Quantifying Localized Impacts of Road Salts on Urban Waters
ABSTRACT
My research aims to quantify the impacts of winter road maintenance on urban waters, and to understand perspectives related to road salts and their uses
In the US, salts are not regulated as environmental contaminants. However, evidence indicates that winter road maintenance likely contributes to freshwater salinization, particularly in ultra-urban environments.
While freshwater salinization is a serious environmental issue in its own right, it may in fact be the least of our concerns. Salts may also serve as indicators of larger environmental problems that would otherwise go undetected in current monitoring by public agencies.
Of particular concern is how salts alter freshwater systems and possibly increase the potential release of other pollutants such as metals into the environment.
Recent publications from USGS and the National Academies of Science indicate a national trend toward increased freshwater salinization and corrosiveness. In both instances, research gaps are noted regarding further characterization at varying scales.
My work builds upon these concepts: it quantifies local magnitudes, as well as the spatial and temporal impacts of salinization on urban streams, and assesses the attitudes and perceptions of those tasked with managing winter road conditions in the Midwest.
Learning Objectives
1. Understand freshwater salinization as a water quality concern
2. Understand the secondary effects of winter road maintenance, such as metal mobilization in runoff
3. Understand the need to characterize local conditions with the best available data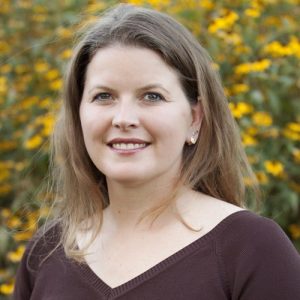 Rebecca Kauten
Rebecca Kauten is currently completing a PhD in geographical and sustainability science at the University of Iowa. Her research focuses on urban impacts to water quality.
Rebecca teaches geography and GIS courses for schools in Iowa and Montana, including a study abroad water and sustainability experience in India.
She also holds a Master's degree in Public Policy with a research emphasis on land use policy, and was recently named an outstanding alumna from the University of Northern Iowa Graduate College.
Rebecca works to instill a sense of stewardship and excitement for the natural world as part of the learning experience.
For more than a decade prior to her PhD studies, she worked in natural resource management with a focus on water quality and all aspects of community engagement, through projects for the Iowa Department of Natural Resources, Department of Transportation, and local soil and water conservation districts.