Wignell Watershed: A Modern Approach using the Drainage Act for Streamflow Restoration
Thursday March 26, 2020
10:00 to 10:30 a.m. (Hall A)
PRESENTER
Paul Marsh, EWA Engineering Inc.
ABSTRACT
This presentation will discuss a modern approach to using the Drainage Act for Water Resource Management; balancing resource extraction, and stream restoration with agricultural drainage.
This case study presents the argument for using the Drainage Act to restore a wetland and improve local stream conditions.
The Wignell Watershed has had a municipal drain since 1855. Over time these drains have been recognized, renamed, re-routed, abandoned and re-designed. Currently three drainage reports are seeking to implement a systematic methodology for achieving drainage and streamflow management across the entire watershed.
A number of design issues exist, including:
Complete stream capture by quarry
Wetland restoration after abandoned farms affect land value
Outlet control through an urban fringe, in the past this has featured pumping
Continued agriculture with demand for drain improvements
Climate change, Lake Erie water levels and impact on municipal drain function
Drain re-alignment
Water quality impacts and mitigation measures
Stormwater management (SWM) modelling with an urban fringe and agricultural hydrologic model implementation
Hydrologic model implementation, hydraulic analysis and consideration of SWM within the drainage basin
The Wignell Watershed has been and continues to be significantly impacted and altered by land use practices. The Drainage Act and implementation of drainage reports provides the local municipality with the tools to reduce or mitigate impacts to the drain within a user pay framework.
Learning Objectives
1. Learn how to utilize the Drainage Act to implement a user pay stormwater management system.
2. Understand the Drainage Act consultation process, including formal appeals, and learn how to navigate some of the challenges that can be encountered when using the Drainage Act.
3. Learn about the specific tools in the Drainage Act that can benefit stormwater management and streamflow restoration efforts.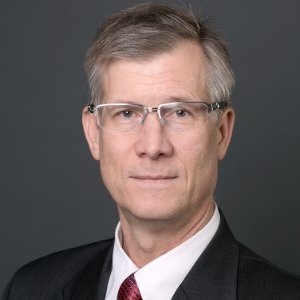 Paul Marsh
Paul Marsh is Principal Engineer at EWA Engineering Inc.
Paul is a senior engineer with 30-plus years of experience, including more than 25 in consulting engineering on municipal projects. He has expertise in asset management and water system sustainability, as well as with extensive project management experience with multi-disciplinary teams on a variety of infrastructure projects.
Paul also has design expertise in stormwater drainage, stormwater pumping, water supply and transmission, and water and wastewater facility management.