Targeted Vegetation Plantings to Enhance Function in Stormwater Management Facilities
ABSTRACT
Urbanization and increased human population growth have led to an increase in the intensity of stormwater surges, threatening drinking water supplies and ecosystem stability and diminishing recreational and economic activities.
Stormwater management ponds are one component of a stormwater management treatment train, and are among the most common approaches to stormwater management in Ontario.
Vegetation is a key, but often overlooked, component of stormwater management ponds; there is little information available on targeting vegetation plantings to optimize treatment functions.
We are undertaking a comprehensive survey of stormwater management pond vegetation and its relation to hydraulics and water quality to better inform stormwater management pond design and optimize the functionality of these systems.
Our sites in southern Ontario have been selected based on the availability of design specifications and monitoring of water quality and hydraulics.
Vegetation characteristics (species richness, diversity, evenness, percent cover, density) are being quantified, and water quality samples obtained from the inlet and outlet. Water samples are being tested for BOD, COD, TSS, and pH.
Data will be analyzed to:
1. Investigate the relationships between vegetation and stormwater management pond function (including hydraulics, improvement of water quality and habitat)
2. Compare vegetation patterns among sites
3. Assess the overall impact of stormwater management ponds on the surrounding landscape
Learning Objectives
1. Wetland plant species differ in their capacity to take up water-borne contaminants
2. Wetland vegetation differ in their response to water-borne contaminants and site hydraulics
3. Targeted wetland plantings may optimize function in stormwater management ponds.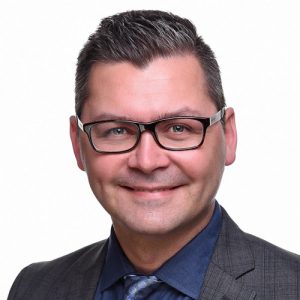 Nick Mocan
Nick Mocan earned his B.Sc. in Water Resources Engineering from the University of Guelph in 2001. After working with a global consulting firm in the US, he returned to Guelph to earn his Master of Science degree and joined Crozier & Associates in 2005 at their startup office in Collingwood.
Over the last 13 years, Nick has advanced from an E.I.T. to a professional engineer and associate, and has become one of Crozier's key water resources specialists, providing consultation on land development projects throughout Ontario.
Nick is recognized as an industry leader and expert in municipal servicing, floodplain management, and sustainable and low-impact stormwater management. His technical expertise has enabled him to provide expert witness testimony before the former Ontario Municipal Board and Local Planning Appeal Tribunal.
In 2013, the University of Guelph's School of Engineering recognized Nick with the Mid-Career award, and in 2017 he accepted the Award of Excellence alongside Crozier & Associates' founder Chris Crozier.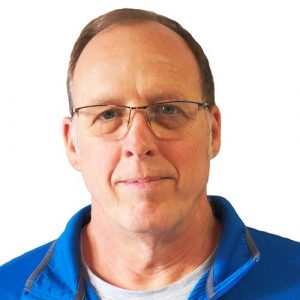 Kevin Stevens
Dr. Kevin Stevens is a wetland plant ecologist in the Department of Biology at Wilfrid Laurier University.
Kevin has 20 years of experience working with wetland plants, in areas ranging from bottomland hardwood forests, cypress swamps and constructed wetlands in the southern US, to natural and constructed wetlands in the Great Lakes Region, to swamps and marshes impacted by mining activities in the Northwest Territories.
His research focus has been on understanding the effects of anthropogenic stressors on wetland vegetation and the capacity of wetland plants to mediate the adverse effects associated with increasing urban development.
His research topics have included:
Identifying characteristics of invasive species
Developing approaches to quantify the effects of waterborne contaminants on wetland plants and mycorrhizal symbionts
Quantifying the performance of plants in constructed treatment wetlands
Assessment of wetland creation and remediation efforts