Erosion and Sediment Control Innovation in Highway Construction
ABSTRACT
This presentation will provide an overview of new concepts for temporary erosion control and adaptive management piloted on a TransCanada Highway expansion project in Northwestern Ontario, where high risks of erosion were identified during design.
In order to achieve better performance in erosion and sediment control (ESC), the Ontario Ministry of Transportation (MTO) shifted the focus of its efforts during construction from sediment control at receptors to erosion control at the source, using a risk-based approach and an adaptive management process.
The project was located in MTO's Northwest Region and involved expanding an 11 km section of highway from two lanes to four. The project occurred over multiple years and encompassed several sensitive watercourses with significant fisheries resources.
High-risk areas for erosion were determined during design, based on site and soil conditions and surrounding receptors, and identified in the contract documents.
Non-standard tender items and special provisions were also included in the contract, requiring contractors to:
Apply temporary erosion control measures in the identified high risk areas
Monitor the areas using trained personnel
Meet weekly with the contract administrator to proactively discuss issues
Adapt ESC measures as needed
Results showed that contractors and contract administrators became and remained more engaged on ESC issues throughout the contract than has been traditionally experienced by MTO.
Learning Objectives
1. Benefits of shifting the primary ESC focus during construction to erosion control at the source
2. MTO's erosion and sediment control overview risk assessment process
3. MTO's trial contract documentation for temporary erosion control and adaptive management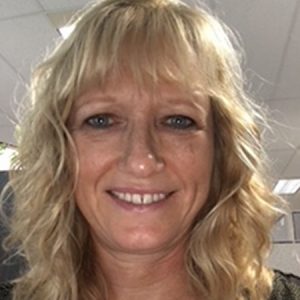 Brenda Carruthers
Brenda Carruthers has worked for the Ontario Ministry of Transportation  (MTO) for 33 years, with most of her career spent in the ministry's environmental function.
Brenda has developed policy for a variety of environmental factor areas to provide for environmental protection and legislative compliance during highway design, construction and maintenance. These include:
Waste and excess materials management
Spills and contaminated property
Fisheries
Species at risk
Wildlife mitigation
Water taking
Erosion and sediment control
She also has experience in the development and standardization of environmental contract documentation for highway construction and contract administration.