Pre-planning Construction Activities to Prevent Water Pollution at Construction Sites
ABSTRACT
Businesses, governments, conservation organizations and members of the public are all becoming increasingly concerned about the detrimental environmental impact that the discharge of silty waters is having on the quality and biodiversity of our inland waterways.
Poorly planned construction works are a major source of silty water. Construction sites need to adequately pre-plan their works to minimize both the volume of silty water that is generated and to prevent the release of sub-standard water into the environment.
A "suck it and see" approach to the implementation of treatment solutions is not acceptable.
Protection of the aquatic environment is achieved by the correct implementation of an appropriate treatment system. For construction sites, there exist treatment solutions of increasing degrees of complexity:
Prevention
Erosion control
Sedimentation control
Active treatment
For any site a number of key factors need to be taken into consideration:
Site area
Slope
Soil type
Annual rainfall
Environmental sensitivity
The interplay of these factors needs to be understood to ensure that the correct treatment solution is implemented.
Pre-planning of construction activities is essential to ensure that the subsequent site works have minimal impact on the aquatic environment, preserving the quality and biodiversity of our inland waterways.
Learning Objectives
1. To understand the treatment hierarchy and what types of treatment solutions fit into each tier:
•  Tier 1. Prevention elimination
•  Tier 2. Erosion control
•  Tier 3. Sedimentation control
•  Tier 4. Active treatment
2. To understand the key site factors (drainage area, slope, rainfall and ground conditions) that control the potential for "dirty water" to be generated and how these factors affect the volume of run-off generated
3. To understand how the environmental sensitivity (environmental risk) of the site area affects the amount of site effort (expenditure) that needs to be implemented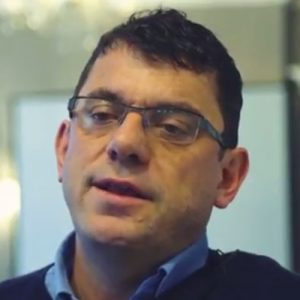 Jonathan Goldsmith
Jonathan Goldsmith is a leading expert on silt management and water pollution prevention within the construction and environmental remediation industries.
A geochemist by background, Jonathan has more than 30 years of experience with a number of leading UK land remediation specialists, and has been involved in the design, construction, implementation and auditing of remediation schemes across the UK, Europe and Middle East.
Jonathan is the lead presenter of Siltbuster Limited's highly successful CPD training course Managing Water Pollution on Construction Sites.