A Little Obsessed: Your Guide to Dominating Construction Erosion
ABSTRACT
Erosion and sediment control (ESC) measures are critical pieces of the puzzle controlling the movement of sediment on a construction site.
When thinking about ESC measures, worker safety can be a helpful analogy. If we consider possible safety measures to protect workers at a manufacturing plant, source controls are clearly the best: they are close to the source of the hazard and far from where harm could be caused.
The same applies to dealing with sediment on a construction site. ESC measures installed adjacent to watercourses are the equivalent of personal protective equipment (PPE) for factory workers — and as with PPE, proper use, fit and condition will determine how well ESC measures provide the desired protection.
ESC measures may look good, but may not be performing as intended. So regular inspection of ESC measures plays an important role in ensuring that they remain functional throughout the duration of the construction project.
In this presentation I will:
Propose a hierarchy of ESC measures
Recommend key locations to check to assess the effectiveness of the site ESC plan
Use visuals to illustrate why comprsomised ESC may be hard to spot
Learning Objectives
1. Discuss and learn a proposed hierarchy of ESC measures
2. Learn where to look to determine if the site ESC plan is effective
3. Develop an eye for the details that indicate whether installed ESC measures are compromised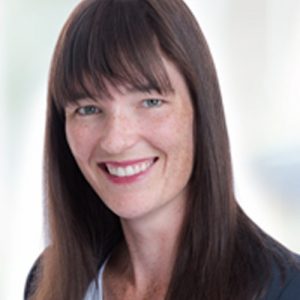 Michelle Letourneau
Michelle Letourneau is a seasoned aquatic ecologist who draws on  her experience to evaluate the ecological aspects of proposed development/infrastructure and recommend measures to limit the impact on aquatic features.
Michelle provides proponents with clear summaries of how their project interacts with the natural world and offers direction regarding environmental resources. At her core, she is a problem-solver who loves to get her feet muddy and her hands wet.