Fish Habitat Banks: A New Funding Source for Stream Restoration
ABSTRACT
While the current Fisheries Act makes no mention of the practice, Fisheries and Oceans Canada (DFO) has been allowing, and even encouraging, the development of fish habitat banks.
DFO has been supportive of fish habitat banks because they provide benefits beyond traditional project-specific offsetting. The offsetting comes in advance of the impacts, and its performance can be evaluated before issuing an authorization under the Act.
Moreover, DFO isn't obliged to chase proponents to do the offsetting after the fact, or to continue reviewing monitoring reports and asking for repairs.
Given these benefits, it appears likely that fish habitat banks will be explicitly included in the new Fisheries Act.
Habitat banks also create advantages for project proponents. They speed up the DFO authorization process by allowing proponents to use credits from their bank to provide the offsetting required by the authorization process.
DFO is now contemplating changes to the Fisheries Act that would make habitat banks even more attractive, such as:
Allowing project proponents to use the bank credits rather than provide a letter of credit.
Allowing third party banking. This means that agencies with a habitat bank could sell credits to project proponents.
Creating an in-lieu fee program whereby project proponents could pay into a fund for smaller-scale impacts rather than undertaking project-specific offsets.
While DFO is still finalizing the text of the new Act, there is little doubt that fish habitat banks will receive increasing support from DFO, and that these banks will create a new and larger source of funding for stream restoration projects.
Learning Objectives
1. Learn what a habitat bank is and how it works
2. Learn how habitat banks can help fund stream restoration projects
3. Learn how the new Fisheries Act will address habitat banks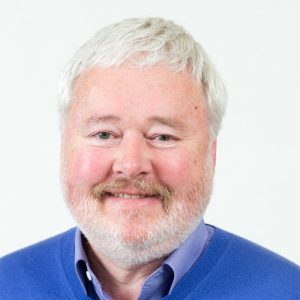 Brad Fairley
Brad Fairley has more than 35 years of professional experience in both the public and private sectors.
Building on a strong background in water resources management, Brad has focused on stream restoration for the last 20 years of his career. He has participated in and managed more than 100 fluvial geomorphology/stream restoration projects in Canada and the US.
Brad has authored many reports and publications and presented at stream restoration conferences across North America. He has also provided expert testimony in court.
Over the last several years, Brad has trained his attention on improving the quality of stream restoration work in Canada. This has included advising DFO on stream restoration standards and helping to develop post-construction monitoring protocols.
Most recently, he has focused on using habitat banking to provide a more reliable source of funding for stream restoration projects. Brad has developed the first two DFO-approved fish habitat banks in Canada, and has designed methods for quantifying the amount of fish habitat in a stream.