From Design to Construction: Lessons Learned from Contractor Inexperience During Implementation of Erosion Mitigation at the Oshawa Landfill
ABSTRACT
Since the closure of the Oshawa Landfill in 1979, Durham Region has been responsible for its monitoring and maintenance.
An evaluation of erosion hazards alongside the landfill prioritized five sites for erosion mitigation, as presented at TRIECA 2017. Following the preparation of detailed designs, the Region tendered the construction of erosion mitigation measures at the three highest priority sites in the summer of 2018.
Several important and transferable lessons were learned during construction.
The Region's obligation to award the tender to the contractor with the lowest bid (pending reference checks) risked compromising the quality and efficiency of construction. Considerably more guidance than anticipated was required to compensate for the contractor's inexperience in bank stabilization.
The duration of site inspections by the designer must be adjusted based on the contractor's previous experience. Insufficient time had been allocated for the designer to provide the on-site feedback the contractor required.
Early failures in communication between the designer, the contractor and the Region underscored the need to promptly share inspection reports with the entire project team. Deficiencies in erosion and sediment control, for example, went unaddressed without explicit documentation and follow-up.
Despite these challenges, the erosion mitigation measures were implemented satisfactorily thanks to the contractor's willingness to address misinterpretations and incorporate field-fit solutions.
Learning Objectives
1. To emphasize that the effectiveness of erosion mitigation depends equally on the technical proficiency of the original design and the contractor's ability to implement it
2. To demonstrate the risks associated with awarding erosion mitigation construction tenders to the lowest bid
3. To underscore the importance of regular site inspections by qualified professionals during implementation of erosion mitigation designs, particularly when contractors are inexperienced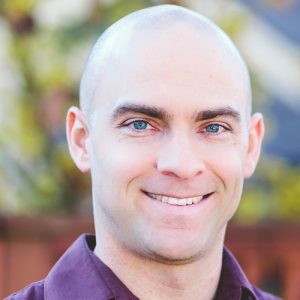 Robin McKillop
Robin McKillop is a principal and senior geomorphologist with Palmer Environmental, responsible for leading a team of eight geomorphologists working across Canada.
Robin has 16 years of experience developing innovative and practical strategies for addressing environmental challenges faced by municipalities, land developers and resource industries.
Robin's focus on applications of fluvial geomorphology in southern Ontario has greatly benefited from his complementary expertise in hillslope processes and glacial landforms.