ABSTRACT
This presentation will discuss the experience gained in over 20 years of designing, reviewing, and building LID practices and how these experiences have been distilled into effective policy and guidance to promote and implement LID and green infrastructure.
Topics addressed will include: (i) the early days, learning from our mistakes; (ii) what goes into a good design and putting it into a tender; (iii) building it, passing on what we know through the entire construction process, (iv) maintenance and what we need to pay attention to once it's built; and (v) putting it all into effective policy and guidance to make it all happen
Brett Emmons, Emmons & Olivier Resources
Mr. Emmons is co-founder of Emmons & Olivier Resources (EOR), a multi-disciplinary firm, specializing in sustainable water issues and design. Mr. Emmons has a diverse background, with a degree in Forestry and a Master's degree in Water Resources Engineering. His work has pushed the bounds of convention by introducing Green Infrastructure practices 20 years ago, before they were well known. With a reputation for innovation, EOR has been invited to many areas outside of MN.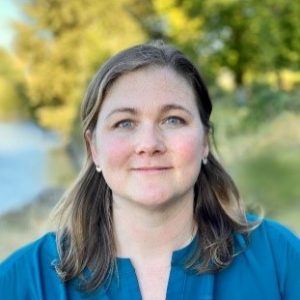 Karli McCawley, Emmons & Olivier Resources
Karli McCawley has over 11 years of experience as an environmental scientist, educator, and coordinator in the municipal and non-governmental organization sectors. She specializes in stormwater management and analysis, green infrastructure, and low impact development. Karli is a skilled facilitator in community engagement and a successful manager in the development and implementation of various environmental outreach programs.