Assessing the Function of Stormwater Management Facilities in a Changing Climate
ABSTRACT
Stormwater management (SWM) facilities are commonly constructed to gather and retain water from precipitation and melt events. In doing so, they help to reduce the risk of flooding and remove nutrients and other contaminants.
In areas experiencing temperate conditions, SWM facilities are thought to be less "active" in the winter. Little inflow is expected during winter months since potential stormwater is trapped in snow and ice. In addition, it is assumed that biological processes, necessary for removal of waterborne contaminants, are impeded at cold temperatures.
It is expected, therefore, that climate change will lead to an increased frequency of stormwater surges during periods when ponds are least effective at contaminant removal.
To assess year-round SWM function, we conducted daily monitoring of two SWMPs in southern Ontario. We assessed hydrological processes, contaminant loading and contaminant removal and the number of days that effluent exceeded water quality objectives for TP, TSS, turbidity and chloride.
Comparison will be made of SWM function across seasons testing the hypothesis that removal efficiency is reduced at cold temperatures. Ultimately, this information will improve our understanding of the year-round function of SWM facilities leading to design and maintenance procedures that enhance operations in the face of climate change.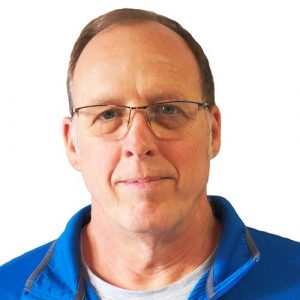 Kevin Stevens, Wilfrid Laurier University
Kevin Stevens is an Associate Professor in the Department of Biology at Wilfrid Laurier University and codirector of Laurier Institute of Water Science. He has over 25 years experience working with industry, government, non-profit organizations and conservation authorities on urban and natural watershed issues. His research focuses on evaluating wetland restoration, invasiveness in wetland vegetation and optimizing constructed wetland function.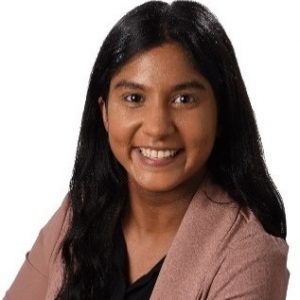 Amanda Pinto, C.F. Crozier and Associates
Amanda Pinto is a Water Resources Engineering Intern at C.F. Crozier and Associates. Since joining the team in 2018 after earning her Bachelors in Engineering from the University of Guelph, she has worked on a variety of projects including the design of servicing, grading and stormwater management for residential, institutional and commercial developments in the Greater Toronto Area.
This experience has given her the opportunity to develop her project management skills and relationships with internal and external project teams. Amanda also supports the company's research collaboration with various universities in Ontario to improve our understanding of stormwater management. In 2022, Amanda was awarded the Young Alumni Award of Honor from the University of Guelph and the Sterling Engineering Intern Award from Professional Engineers Ontario.