Big Salmon Dreams for a Small Vancouver Stream: Integrating Watershed and Land Use Planning
ABSTRACT
Still Creek is one few remaining partially open watercourses in Vancouver, and it is salmon-bearing despite the heavily urbanized watershed (>50% impervious and 7% tree canopy in Vancouver) that connects it to the Fraser River. Poor water quality and urban hydrology threaten the creek which has been cared for by passionate community watershed volunteers for decades.
The creek runs through mixed land uses including a major employment area, and it crosses regional and national transportation corridors. These factors create pressure to densify the area and a land use planning process was initiated in 2022. Land use intensification competes with long-standing creek rehabilitation and restoration goals.
The City's new Urban Watersheds, Sewers, and Drainage division is supporting the land use plan through integrated technical studies and policy development to enable growth, manage flood risk, protect and enhance the creek, and pursue the many co-benefits of creek restoration. The work brings together several urban watershed disciplines (urban hydrology, flood management, groundwater, green infrastructure, and creek restoration) to develop land use policies and projects.
Key emerging solutions include a creek corridor daylighting and restoration project to provide nature-based flood mitigation and watershed-wide green infrastructure projects to manage development impacts on the creek. Co-benefits include improved connectivity, access to nature, and carbon sequestration.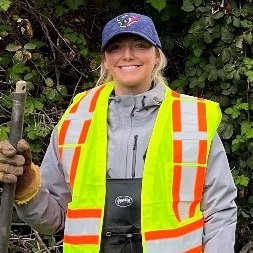 Chelsea Emerson, City of Vancouver
Chelsea is a watershed planner with the Urban Watersheds, Sewer and Drainage division at the City of Vancouver. Her work focuses on working across departments integrating sewer and drainage planning with land use planning. She is the project manager for the Still Creek Rehabilitation and Enhancement Study that is identifying short- and long-term opportunities for the Still Creek watershed.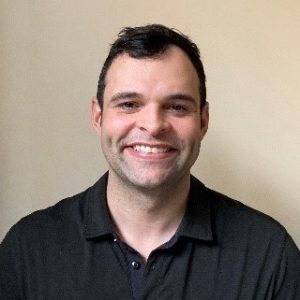 Chris O'Donnell, City of Vancouver
Chris O'Donnell is a senior utility planning engineer at the City of Vancouver. In this role he leads sewer infrastructure renewal plans through modelling and engineering studies to guide land use development, policy, and build long term capital plans. Prior to joining the City, Chris spent five years as a municipal infrastructure engineer in North Vancouver and 7 years as a consulting engineer working on various utility master plans and drainage studies.