Balancing Act – Watercourse Restoration Beside a Closed Landfill
ABSTRACT
This presentation will review the iterative design process followed in the design of a watercourse restoration/erosion protection project on German Mills Creek in the City of Markham. The project was undertaken to prevent migration of the Creek into a closed landfill while stabilizing an exposed high slope.
The project design process included evaluation of a numerous stabilization techniques in an attempt to balance cost reduction, implementation of naturalized design principles and minimization of environmental disturbance to identified habitat of species at risk.
The end result of the project was a solution which incorporated a vegetated rock buttress which provided protection against watercourse erosion, enhanced slope stability and provided environmental enhancements.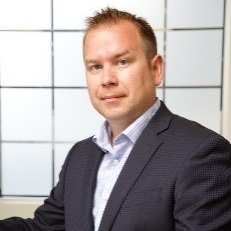 Mark Bassingthwaite, Resilient Consulting Corporation
Mark Bassingthwaite, P.Eng., has over 20 years of experience in Water Resources and Environmental Engineering, with a focus on the Greater Toronto Area. Mark is the President and Founder of Resilient Consulting, and is a designated Consulting Engineer. Prior to founding Resilient Consulting Corporation in June 2018, Mark worked in the consulting and non-profit environmental industries for over 16 years.