Design Considerations for Plastic Underground SWM Tanks from a Field Installation Point of View
ABSTRACT
Rising land costs and increasing volume storage are necessitating underground options for stormwater retention and detention. Plastic stormwater management chambers have gained widespread acceptance across Canada as one such underground solution
Arch chambers and modular tanks have considerable advantages over traditional stormwater management ponds — but with this rapid growth and acceptance come a number of important considerations, as we learn more about their design, installation and operation.
Notable factors include high water table (buoyancy concerns), inlet/outlet sizing, maintenance, water quality, structural integrity and load factors.
This presentation draws from a number of local projects in Ontario, involving both arch and modular-box style systems, to compare, contrast and make recommendations for future designs.
Learning Objectives
1. A thorough understanding of product strengths (polymer types, testing methods)
2. What to do when faced with high groundwater tables
3. Key design features for maintenance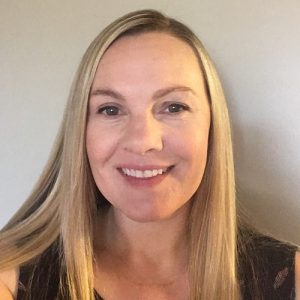 Amy Woods
Amy Woods has worked in the geosynthetics industry for 18 years, in both the private and public sectors.
A leading expert in stormwater management, she currently works for Layfield Group, providing design and technical support to owners and engineers, as well as installation support to contractors for projects in the US and Canada.